Back to the list of products
Split pipe DN160, 450N
EVOPIPES (#2050016003004P06000)
EVOCAB SPLIT CLASSIC smooth-wall split cable protection pipes are designed for power cable repairs, electrical wire, telecommunication, television, and signal cable line ruptures and for mechanical protection and insulation of cables in sections where cable protection of other type cannot be used.
Split pipe consists of two sections which are joined by shifting one section against the other. This considerably simplifies the process of installation.
EVOCAB SPLIT CLASSIC is supplied in straight 3 m bars, packed in wooden frames and secured with a band.
Dimensions
300 × 18 × 18 cm
Compression strength class
450N
Standards
LVS EN 61386-1:2018, LVS EN 61386-24:2011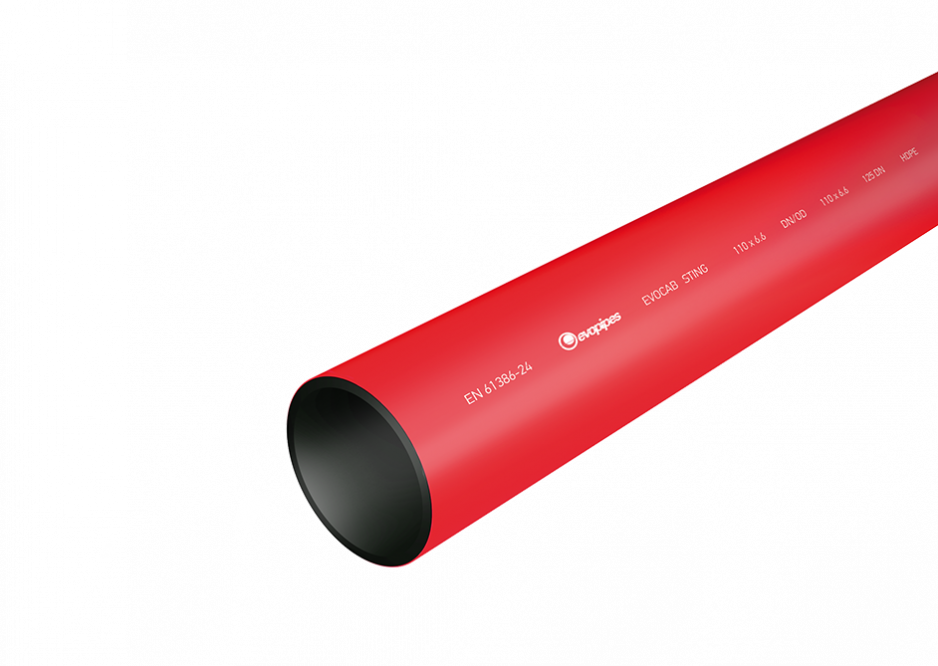 Pipe for trenchless installation DN125, 1250N
EVOPIPES (#2040012512004DG1F03)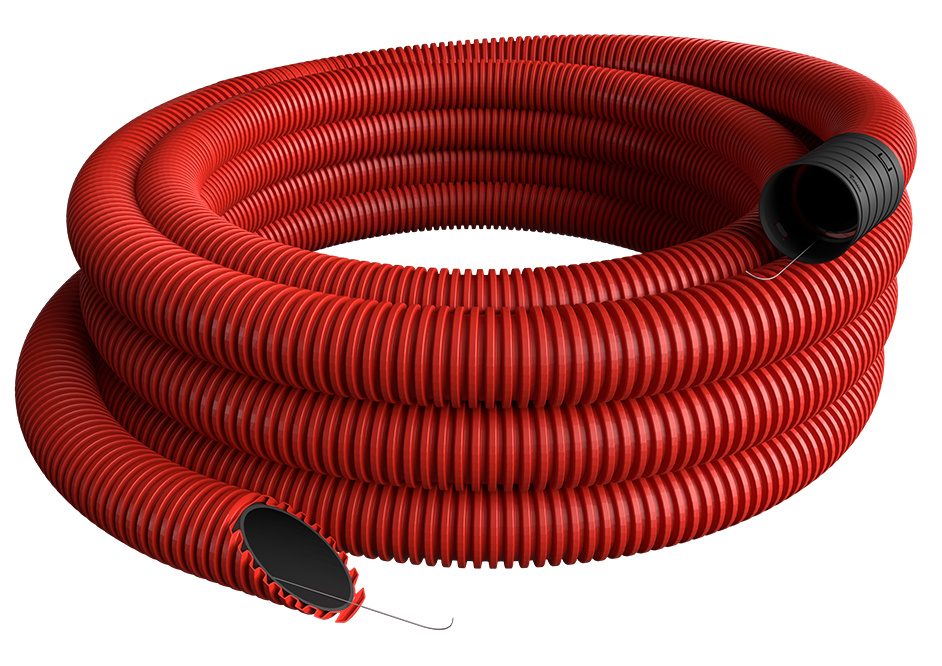 Corrugated double-wall pipes DN160, 450N
EVOPIPES (#2010016025004P01103)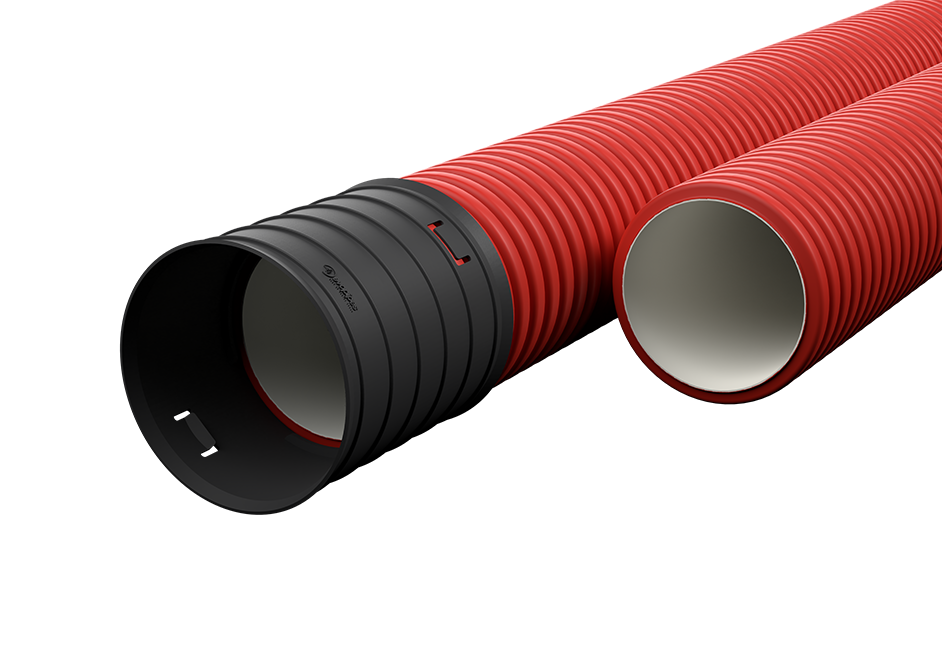 Corrugated double-wall pipe DN160, 750N
EVOPIPES (#2020016006004C01003)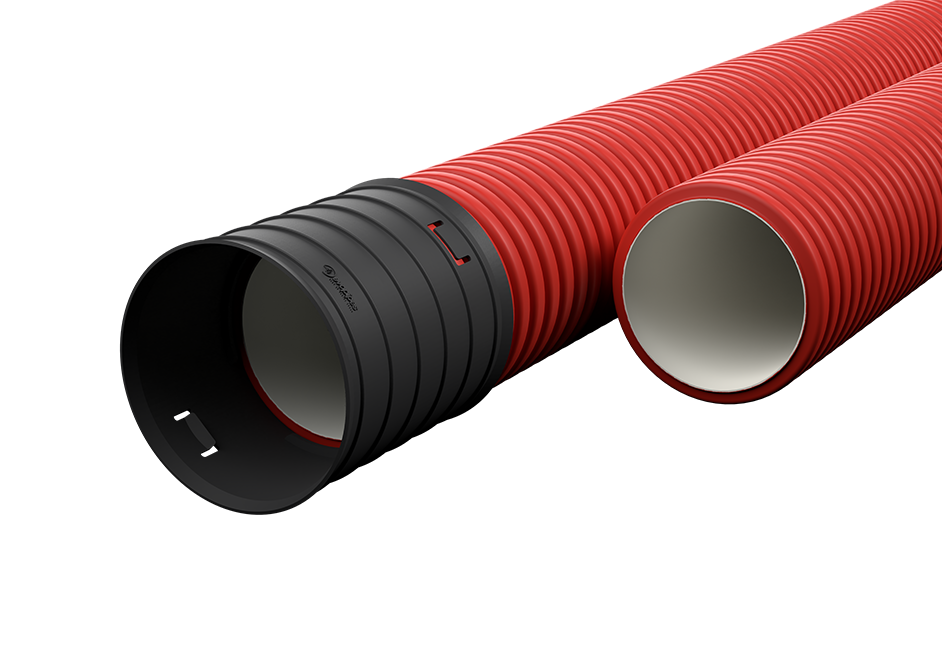 Corrugated double-wall pipe DN75, 450N
EVOPIPES (#2020007506004P01003)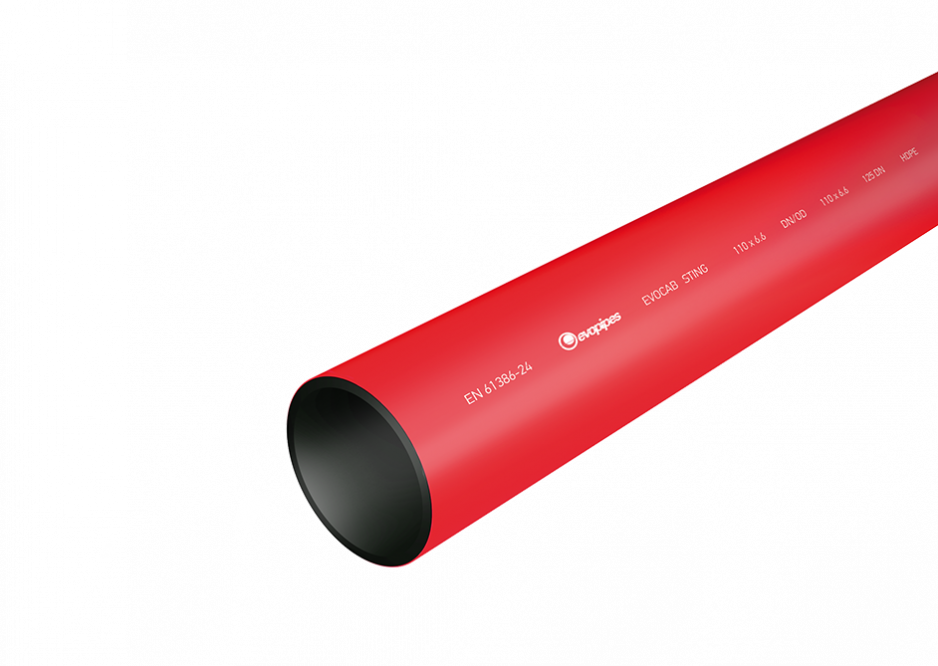 Pipe for trenchless installation DN90, 1250N
EVOPIPES (#20400090H1004DF3D03)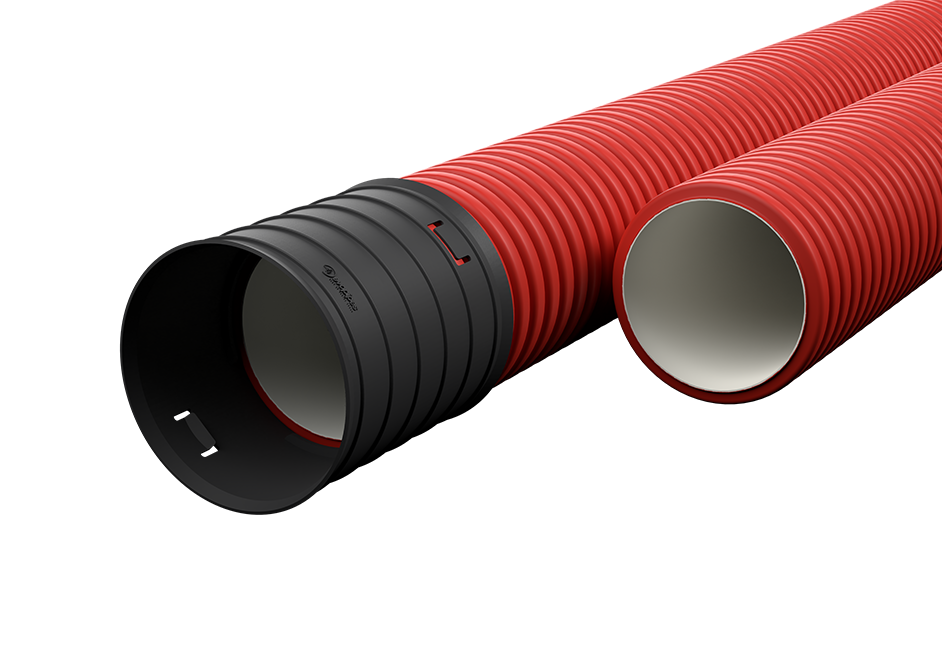 Corrugated double-wall pipe DN110, 750N
EVOPIPES (#2020011006004C01003)