Back to the list of products
COMPACT splicing connector 2x 0.2-4mm² WAGO 100pcs
COMPACT Splicing Connector, for all conductor types with max. 4 mm² and 2-conductors. Clamp is with levers. Transparent housing. Surrounding air temperature: max 85°C (T85).
Certificate
Dimensions
11 × 8,5 × 4,3 cm
Nominal cross section, sqmm
4
Conductor shape
Multicore, Solid
Conductor material
Copper conductor
Standards
EN 60664, EN 60998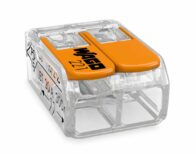 COMPACT splicing connector 2x 0.2-4mm² WAGO 1pcs.
WAGO (#KLM221412/100)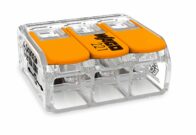 COMPACT splicing connector 3x 0.2-4mm² WAGO 50pcs
WAGO (#KLM221413)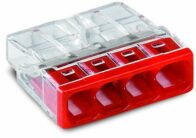 COMPACT splicing connector 4x 0.5-2.5mm² WAGO 100pcs
WAGO (#KLM2273204)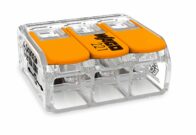 COMPACT splicing connector 3x 0.2-4mm² WAGO 1pcs
WAGO (#KLM221413/50)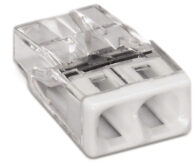 COMPACT splicing connector 2x 0.5-2.5mm² WAGO 100pcs
WAGO (#KLM2273202)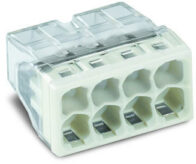 COMPACT splicing connector 8x 0.5-2.5mm² WAGO 50pcs
WAGO (#KLM2273208)